Project: Solo Promoters – Isle of Wight Festival.

Activity: Festival Event Management; Audience Engagement; Crew Management.

Brief: Safe, Secure Access Control; Rapid Attendee Access & Egress; Child Welfare Support; ELT Support; Real-Time Access & Attendee Information; Post-Event Data Analysis; Secure Rapid Crew Accreditation.

InSite Technology: Access, Issuance, Utilities, Child Safety, Analytics.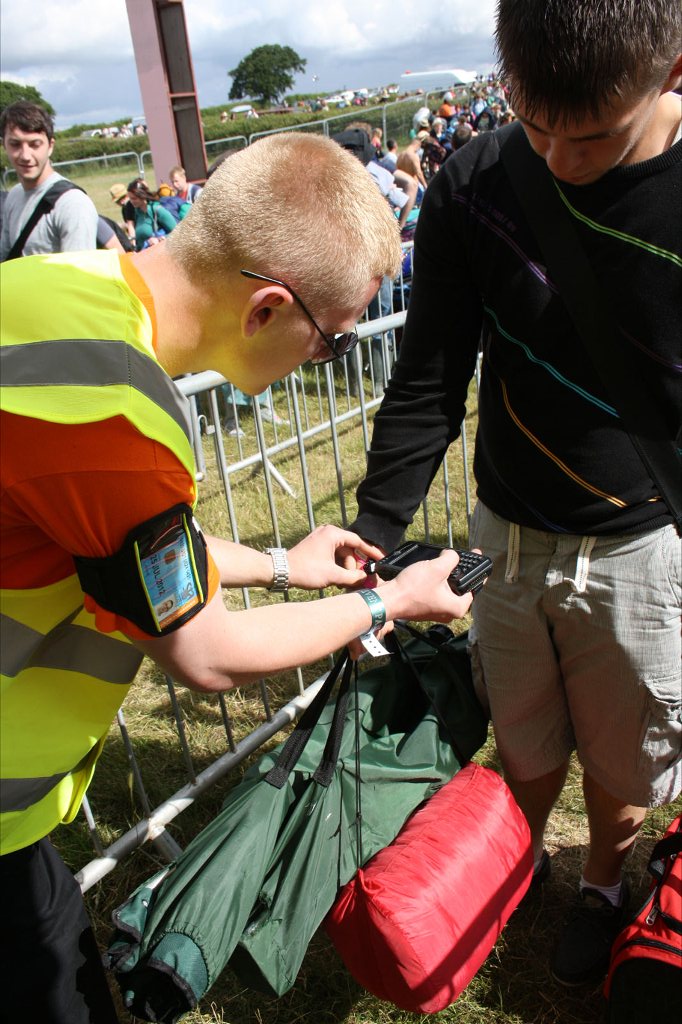 "The rapid processing of customers in to the site is a priority for the Isle of Wight. InSite's technology has consistently enabled us to achieve this and this year we have been able to supplement this with additional benefits including enhanced staff accreditation and child safety", Rob Langford, Financial Director, Solo
We are delighted that the InSite System has won 'Best Admission and Visitor Management Technology' at the Event Technology Awards 2014 for the Isle of Wight Festival 2013.
This was the third year the InSite Access Control System was in use at the Isle of Wight Festival, providing fast, efficient entry and exit for all 58,000 attendees 24-hours a day.
All attendees had a wristband with a 2d barcode which was scanned as they entered and left the site. Designed to be robust the InSite system combines security and wristband validation with rapid throughput, reducing queuing and increasing customer satisfaction. It also provides real-time data, allowing the event organisers and ELT to get an up-to-the minute view of the numbers on site, activity at the gates, etc. helping with planning and allowing resources to be deployed efficiently.
Our customer service team were again in action providing support services for lost wristbands and other queries.
Our Child Safety Registration application was also in use and proved very popular with both pare
nts and security! Parents could register their contact details against their child's wristband and if a lost child was found security could easily contact his or her parents.
Back of house our Accreditation Services were in full-swing for the fast and efficient issue of wristbands to the large numbers of event crew, staff, sponsors and visitors that underpin an event of this calibre.