Access Control at Southport Flower Show
Project: Southport Flower Show.
Activity: Ticket Scanning & Validation; Access Control; Exhibitor Access Management, Event Safety.
Brief: Safe, Secure Access Control; Rapid Attendee Access; Ticket Validation; Live Ticket Sales Interface; Exhibitor Access Management, Real-Time Reporting for Event Control; Post-Event Reporting.
InSite Technology: Access Control; Real-Time Ticket API; Live Dashboard; Event Reporting.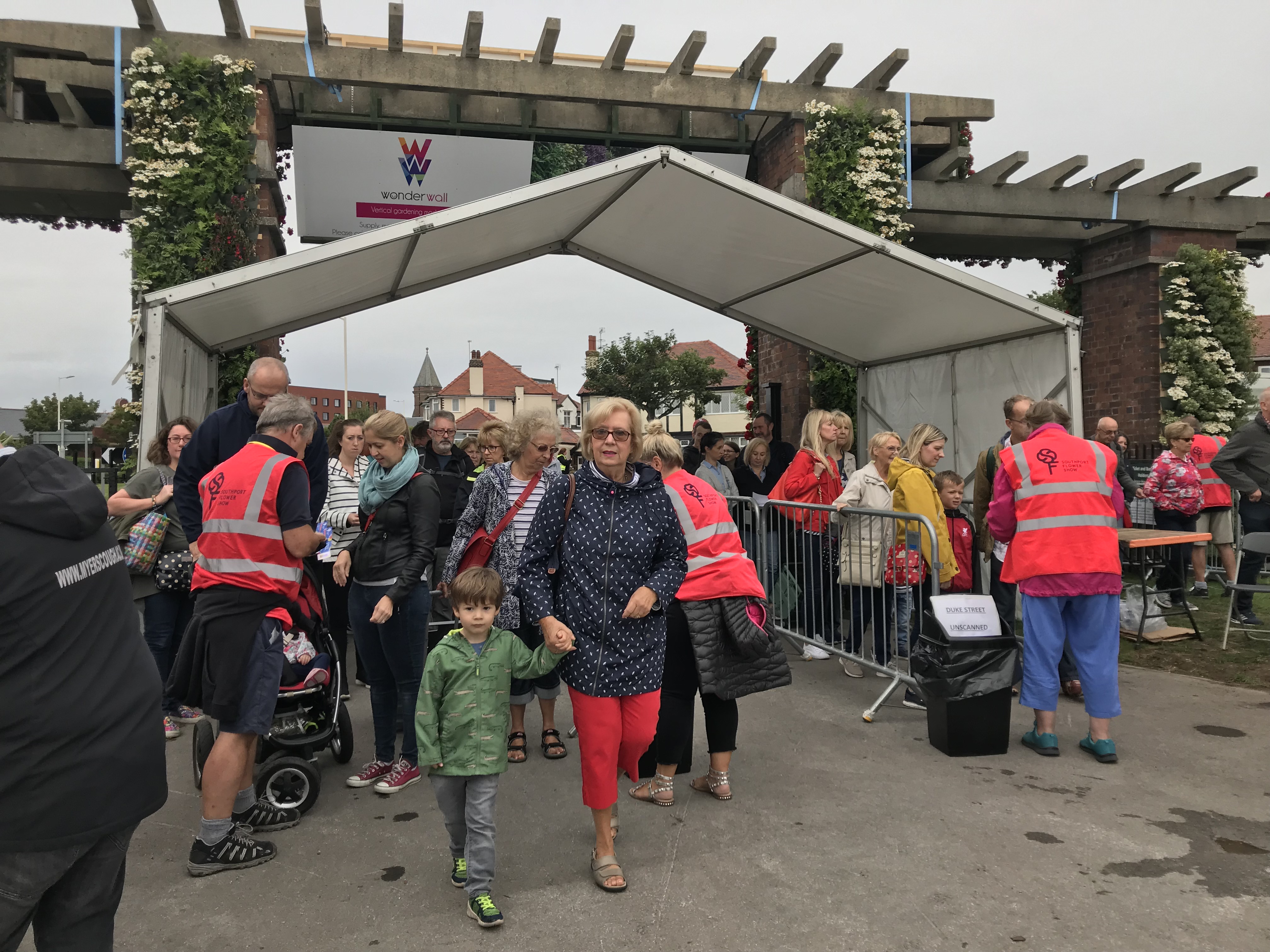 We had a great time providing Access Control and Ticket Scanning at the Southport Flower Show.
This wonderful event is the largest independent Flower Show in the UK and attracts visitors from all over the country. With attendees arriving, literally, by the coach road it was important to rapidly scan and verify tickets and get people on site without delay.
And it wasn't just access control of attendees. Such a large event has hundreds of exhibitors which kept us busy from the crack of dawn scanning exhibitors onto site and keeping the event secure.
Our experienced gate supervisors were worked closely with the Flower Show volunteers and security to ensure the gates ran efficiently and that we got people onto site quickly.
With our real-time api attendees could buy tickets on-line or at the box office and immedialtely have them scanned at the gate for maximum convenience and security.
Information is vital during an event both for event safety and to make best use of resources. Our live dashboard gave event control a minute-by-minute overview of the event: from how busy each of gates was to how many people had checked-in and lots more.
After the event we were able to provide detailed reports to help with planning for next year's event: from peak arrival times to which ticket types had highest attendance.
We really enjoyed working with Southport Flower Show and it's wonderful to get such great feedback:
"We used We Are Insite for the first time in 2018. Our visitors were welcomed and scanned in a professional manner and nothing was too much trouble for Michele and her team. We were particularly impressed with the detailed report of daily scans, entrances, timings, etc. We will definitely be using We are Insite again."
Lisa French, Sales & Marketing, Southport Flower Show